OUR RANGE OF
PROFESSIONAL SERVICES
The fact that the complexity of modern business organizations has increased in recent times cannot be over-emphasized. There is need for business organizations to obtain expert advice and guidance from reputable professionals in order to survive in competitive environment. The firm has grown in all the areas of service. It has established various departments and eventually registered a sister Company (Deo Gracia Consulting) to cover different aspects of the Firm's areas of service. The companies and areas of coverage are as follows:
Businesses may require an audit report on financial statements which do not fall under the requirements of a statutory audit under the UK Companies Act.
We can provide a report on:
Whether a component of a set of financial statements are prepared in accordance with the basis of accounting
If particular provisions of a contractual agreement, such as a loan agreement, have been complied with
The internal controls over the financial reporting process.
Our report will provide an independent opinion on these aspects to meet regulatory and other stakeholder requirements.
All entities, including companies, limited liability partnerships and charities, that meet certain criteria, such as being above a certain size or of public interest, are required by law to have their financial statements audited. Others for various reasons, including agreement with shareholders to fulfill financing requirements, may also require an audit.
At Royusuf we work hard to develop a deep understanding of each of our clients, allowing us to not just look at the numbers but to explore their implication on the business. Every audit we deliver is bespoke to each client, allowing us to provide proactive advice around the issues they face.
During the audit we will collate control, efficiency and business improvement recommendations for the benefit of our clients, allowing us to provide solutions to problems and avoid issues in the future.
We work with our clients to ensure that they are able to fulfill their statutory obligations and file audited accounts in a timely manner.
We aim to give our clients excellent service delivery and strong client relationships.  This is supported through a regular programme of independent partner reviews and client feedback.
We are able to provide audit services for most companies regardless of their size or industry and have dedicated specialist teams who provide our clients with relevant sector specific knowledge, experience and commercial insight.
Adverse business results can be reversed through the identification of those factors that are responsible for the adverse results. We can be engaged by our clients to carry out detailed investigation into certain areas of their organizations. We normally provide expert advice on how losses can be minimized or even completely eradicated.
A company with dwindling fortunes can be revamped by carrying out the recommendations we normally give on prudent financial management.
During investigations, we normally emphasize the following areas:
The plan of the organization
Quality of staff
Quality of the internal audit department and the extent of independence
Custody procedures of fixed assets and sensitive documents
Authorization and recording procedure
Cash management procedures
Utilization of working Capital
Examination of Liquidity, gearing and other relevant ratios.
Managerial supervision and review.
At Royusuf & Co (Chartered Accountants), we have an experienced group of tax professionals who know and understand the tax laws and how to implement them to assist our clients in paying the least tax possible. We continually provide updates to our tax clients on the latest changes in tax law at the federal, state and local levels.
Individual, Corporate, Non-Profit And Fiduciary Tax Compliance And Consulting
Reviewing Tax Transactions For Tax Compliance, Structuring Transactions To Minimize Taxes Due
Planning For Acquisitions And Mergers Of Entities
Retirement Planning Consulting
Tax Preparation & Tax Planning
Formal corporate governance requirements in Nigeria have changed beyond all recognition in the last ten years under the Sec code of conduct. Whilst many hold these developments up as a success story of regulation, and the central principle of "comply or explain", others see a growing labyrinth of complexity. Major recent changes include revision of the Corporate Governance Code, significant changes to narrative reporting, additional reporting being required from audit committees and extensive additions to remuneration reporting.
Whilst many of these rules apply only to the very largest businesses they are continually informing best practice for all organisations and those that have obligations to third parties such as investors, lenders or other stakeholders.
Our teams are well versed in the operation of regulations, and perhaps more importantly in the thinking behind them, and can help you navigate your way through complexity to produce solutions that have value and suit the needs of your own organisation. With help of the code, we provide and advice the firm with:
More information on Board Obligations
More information on Audit Committee obligations
More information for Non-Executive Directors
More information on the new Strategic Report and the Directors' Report requirements within the Annual Report
More information on our Risk and Advisory Services
Prepare files of key contracts, financial and tax documentation for the due diligence and verification process.
Ensure that our clients' tax affairs are up to date and in order.
We can assist with performing an IPO readiness review.  This is an assessment of how prepared a company is for a future IPO, with a particular focus on accounting and financial aspects.  It provides the board and its advisers with an indication of practical steps that can be taken in the short term to assist a future IPO process.
We can also assist with acting as reporting accountant on various capital market transactions.
As part of a loan agreement, it is normal for a company to be required to meet certain covenants on a regular basis.  Often, a bank will require a company's auditors to verify these covenant compliance calculations on an annual or even a quarterly basis.
We provide funds management services in the following areas:-
Cash management advisory services
Treasury management advisory services
Monitoring disbursement from a project/Fund account
Prompt preparation/investigation of Bank reconciliation statements.
Revolving loan system management
We are a team of professional pre-litigation debt recovery management. Our experienced debt collectors deploy their skills to negotiate and persuade debtors to extract payments and in some cases obtain installmental payments where bullet repayment is not feasible.
We help organizations recover outstanding amounts from their debtors arising from business transactions, such as supplies of goods and services, loan advances that are basically delinquent in nature.  In executing our work, we advise litigation if it becomes inevitable after concluding that it is the most appropriate way forward, taking into account the financial position of the debtor.
The firm has developed a result oriented approach to debt recovery, utilizing a combination of a moral persuasion, ingenuity and considerable help from the law enforcement agencies such as the Police, Special Fraud Unit (SFU) and more particularly the Economic and Financial Crimes Commission, (EFCC) which measures have in time past proved very effective and successful to the satisfaction of our clients.
We have over the years developed concise, strategic and effective means to engage recalcitrant debtors in a bid to realize the assets of our client trapped in their possession.
We keep our clients abreast at regular intervals of the results of our efforts on a case by case basis. We therefore render:
Environmental scanning and profiling of the debtor
Effective and ethical debt collecting services through persistent yet professional follow up techniques.
Monitoring and tracking of debtors payment plans and payment arrangements
Tracking and tracing of missing debtors
Legal Services through our network of Solicitors across Nigeria
Human Resources Management(HRM) / Development And Training Process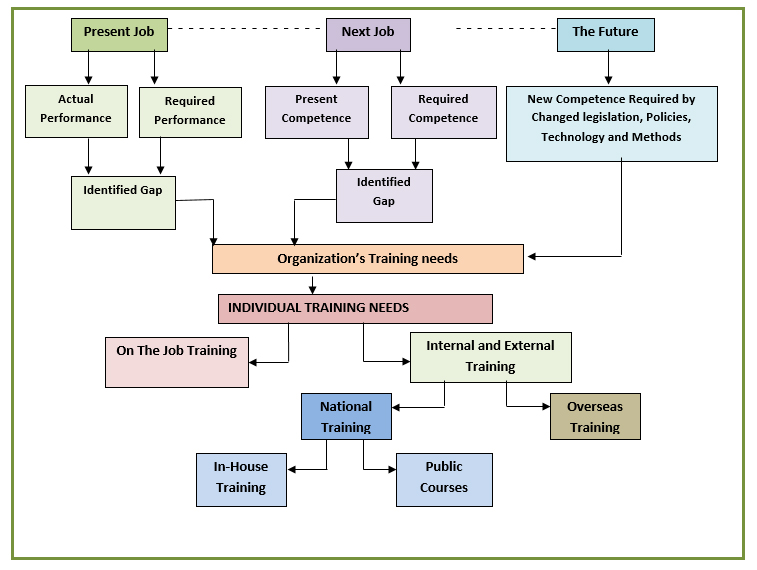 RECEIVERSHIP AND LIQUIDATION
We act as receivers and liquidators for insolvent business organizations. A company with poor financial management may not be able to pay its depts. And therefore becomes a target for receivership and eventual liquidation. Members may appoint a receiver, failing which a creditor may decide to appoint one. We normally take precautionary measures to ensure that the requirements of the relevant statutes are adhered to.
MERGERS AND ACQUISITIONS
We provide expert professional advice on reconstructions, and reorganizations, mergers, disposals and acquisitions of business organizations. Companies' amalgamate or merge for economic or tax reasons. We help our clients in the preparation of the relevant financial statement necessary for the merger and/ or acquisitions. We also assist in the preparation or monitoring of the terms and mode of mergers and acquisitions.
PROSPECTUS REPORTING
We prepare prospectus reports for companies that want to float shares. This is achieved by disclosing the following:-profit\losses for the past five years, rates of dividends paid on each class of issued share capital for the previous five years. Assets and liability as at the last balance sheet date.
PROJECTS FEASIBILITIES STUDIES
We prepare feasibility studies necessary for the negotiation of finance for new projects or projects that are about to expand. We normally carry out detailed study of location of the proposed project with a view to ascertaining the economic viability. We also assist in preparation of cash flow statements required by banks. We may also help our clients review.
INCORPORATION OF BUSINESS ENTITIES
We engage in the incorporation of limited liability companies. We also help liability companies requiring increase in their share capital and other statutory requirements. The firm is registered member of Corporate Affairs commission in Abuja.
SECRETARIAL SERVICES
We provide secretarial services through our Sister firm Deo-Gracia Consulting to our clients. This is achieved through drafting and filing statutory returns, updating, updating of statutory records, attending directors' and shareholders' meeting, provision of general advisory services on secretarial matters.
OUR WORK PROCESS AS REPORTING ACCOUNTANTS
ON HISTORICAL FINANCIAL INFORMATION
Prepare full accounts under IFRS, which should then be audited.  These are usually needed for at least the last 3 years.  Interims may also be needed for a more recent period if the last audited year end is not recent.
Prepare full accounts on any significant acquisitions in the last three years and get these audited.
ON FINANCIAL PROJECTIONS
Prepare financial projections covering a period of at least 18 months from the anticipated date of IPO.  These projections will therefore need to be suitably detailed and capable of being easily flexed for sensitivity analysis.
Financial projections for a greater number of years are likely to be sought for valuation purposes.
MANAGEMENT TEAM
Ensure that the management team is functionally complete and ensure a succession plan is in place in case key directors or members of the management team leave.
Start looking for non-executive directors, as necessary.
Ensure that the finance team is suitably resourced to deal with the reporting timetable of a public company.  Consider appointing a specific project manager.
REMUNERATION SCHEMES
Consider the implications of existing share schemes and determine further share option or other incentive schemes which might be put in place for directors and employees either Pre-IPO or on IPO.
It will be imperative to the success of the process that your employees are suitably incentivized to work hard. Consider bonus structures that may achieve this.
ON FINANCIAL POSITION AND PROSPECTS PROCEDURES
Ensure that the procedures for establishing and reporting the company's financial position and prospects are appropriate for a public company. This includes matters such as management accounts, budgeting, forecasting, board procedures and board reports, and reporting timetable.
How Royusuf & Co. (Chartered Accountants) Can Assist
Through our due diligence process, Royusuf & Co. (Chartered Accountants) can review the covenant compliance certificate prepared by the company for the bank together with the supporting documentation.
We will certify that this covenant certificate has been prepared in accordance with the loan agreement and then provide the company with a report confirming that it can be submitted to the bank.
We can also assist in reviewing projections for future covenant compliance and advice on the suitability of accounting policies.
We can support our clients on:
Assurance on reported numbers

Clarification on future covenant compliance

Assistance in bank negotiations